DIGITAL MARKETING
CONSULTING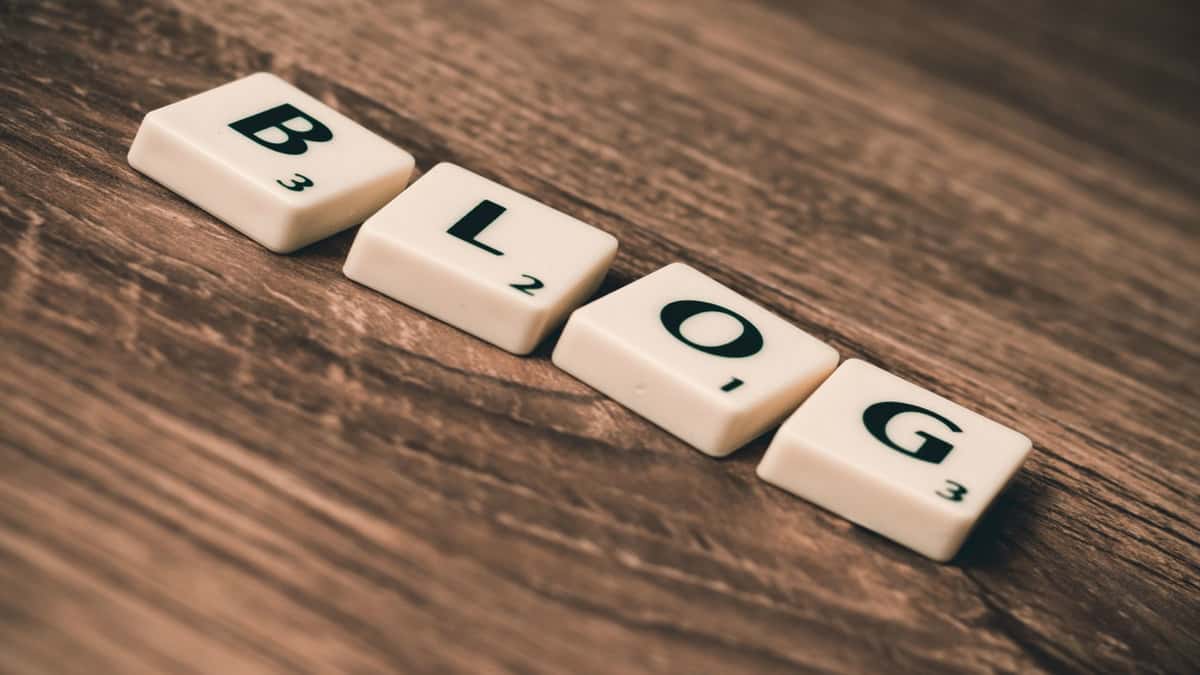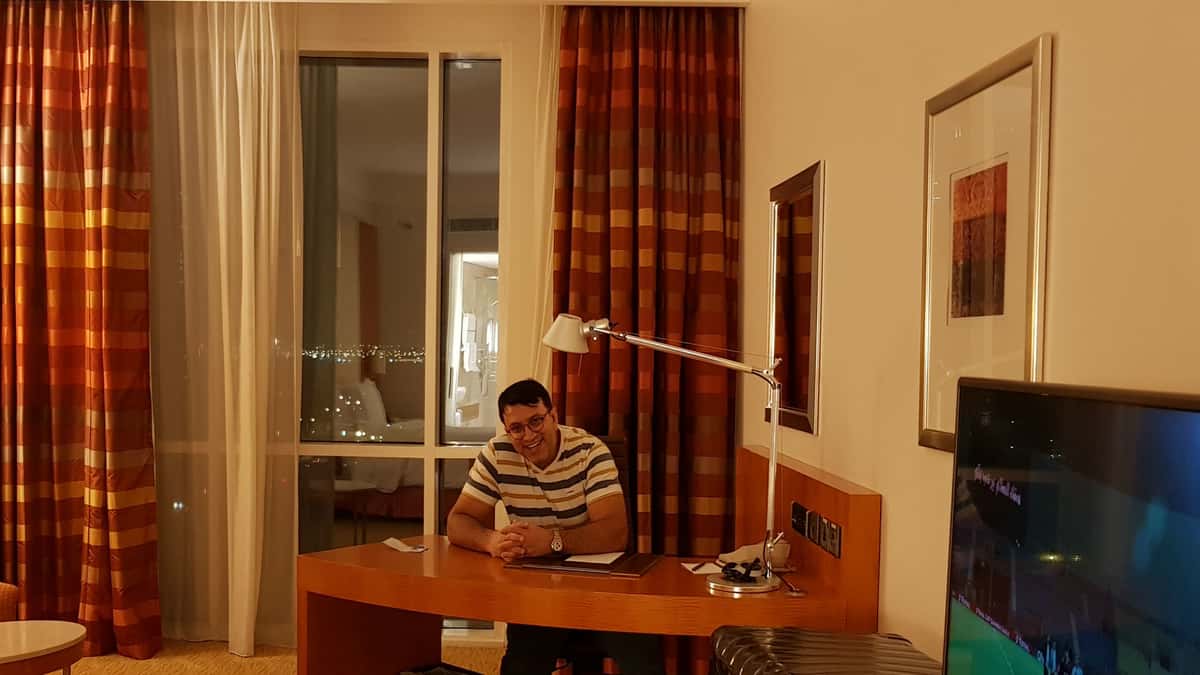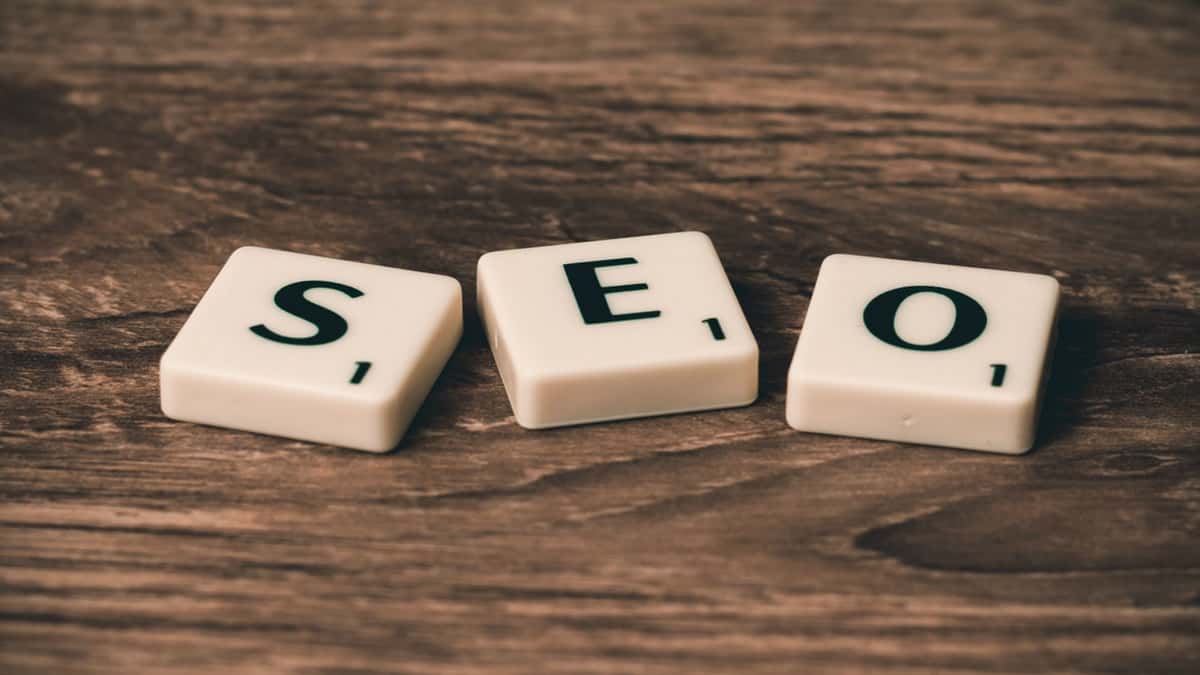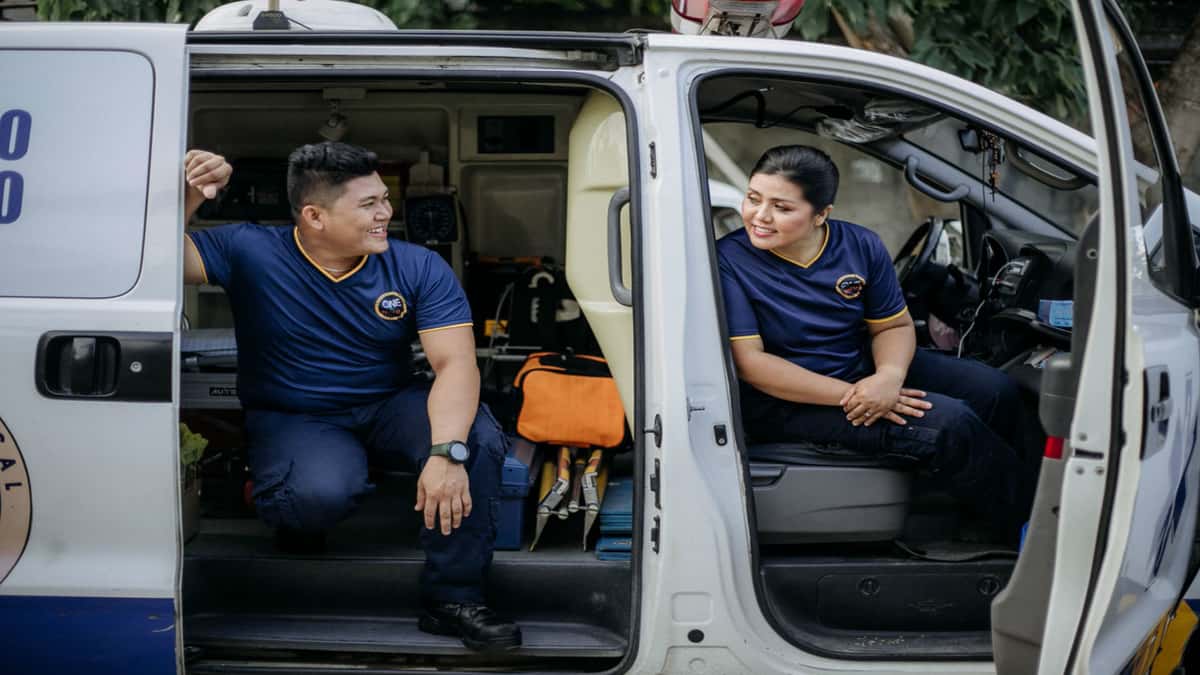 Helping Scandinvian companies to establish business in Middle East and visa verca by using digital marketing and eleminating cultural barriers.
Fareed is a Jordanian origin, who left Jordan in August 2002 searching for life fulfillment.  Before leaving Jordan he was a business owner for 7 years selling second hand car spare parts in city called Zarqa in Jordan. Fareed thought at that time being a business owner will give him financial freedom and money that can make him happy. But he was never feeling fulfilled and felt all the time there is something missing. He went through depression and lost the interest of doing anything and everyday of his life was just a second day nothing more nothing less.
Fareed traveled in 2002 to Europe without any specific plan or goals. He traveled to Germany then Sweden and finally settled in Norway 3 years. He lost all of his  saving. He worked with any available job just to survive that day. Life was challenging. Every day offered different experiments and expectations, things were mess but fun for a while.  Days began to have a meaning and new emotions and feelings started to grow. Depression went away and was replaced with stressful life style. Fareed was not happy due to lack of stability and predictability, also the future was unknown. He managed to save some money and started to grow again.  He left to Finland 2005 to start new business with one of his relatives in Finland. Business partnership failed due to separate vision and expectations. Then he met his future wife Katja with whom he went back to Jordan to marry her. New stage of Fareed had started after marriage.  After period of time living in Jordan with his Finnish wife he returned back to Finland. Fareed started to build himself from scratch again after losing all of his savings. Fareed thought marriage and making family would fulfill him and make him happy, but that was for a while. He was still searching for purpose of living and fulfillment.
In 2009 Fareed went to update his school engineering background by studying Mechatronics, Robotics, or in other words industrial engineering in Lahti University of Applied Sciences. Then he worked as project designer and he got 2 childern and bought a home and a nice car in Finland in 2013. Fareed become financially more strong. Life was stable and future was safe. Job was fun with good healthy working environment. He was able to travell and to visit his family in Jordan,  but he felt there is something still missing and never felt fulfilled.
In 2015 he became the regional sales manager for Middle East in Leipurin company  in Finland where he found happiness and fulfillment. Fareed was happy when he was coaching and training other team members on how to sell and how to manage their time and health. When he started to transfer his knowledge and experiment to other people and saw how this knowledge was changing other peoples lives, it was like magic.  Fareed found out that giving is more powerfull than taking. Fareed was wondering at that time, why it took so much time to figure out that happiness is in giving and helping other people and changing there lives. Fareed realized that we become during our lives more close because we are afraid to get hurt. We stop helping each other and sharing information and that is why we feel unfulfilled.
In 2017 Fareed went to study Master Of International Business Development in Lahti University Of applied Sciences in Finland. Then He started his own consulting business to help other business owner transforming their life by taking their business to next level.
Fareed strength is negotiation in high ticket sales, consultation, mentoring and coaching. plant layout design using 3D program Solidworks and digital Marketing strategy.
Fareed Shakhatreh's biggest addiction is helping other people to succeeded and make it to next level, He is the winner of Lahti venture program competition 2018 in Finland for best business concept which has been carried out as a collaboration between the High University of Helsinki, Lahti University of Applied Sciences LAMK, Lappeenranta University Of Technology LUT and Lahti Region development LADEC.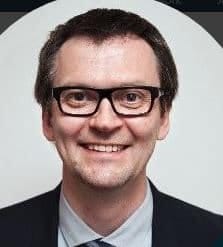 CEO of Camfil Oy in Finland
Jussi Merilä
Sales record and achievments while I was the Vice presedent of Leipurin
I am Jussi Merilä the Vice president of Leipurin, Vulganus factory for manufacturing Machinery for food and bakery industry, I am writing this letter on behalf of Fareed Shakhatreh who worked in Vulganus as Machinery designer and Engineer Sales manager for around 6 years.
Congratulations on reaching your sales performance goal 2018 by selling machinery to Middle East value of 3,240,000 Euro (Three million, two hundred and forty thousand Euro). I know what was involved in getting it accomplished in record breaking time and in not only meeting your goal but surpassing it!
Congratulations on reaching your sales performance goal 2016 by creating big agent network to cover Middle East and Africa. Leipurin now has big market open for their products. Leipurin agent network has offices in 17 countries in Middle East and Africa which they promote and market our products beside contacting the right customer segments and creating market study.
I'm so proud of you for setting your sights high, and making every effort to achieve that goal. You truly are leading by example to ensure your team's continuing reputation for excellence. You worked hard and proved to yourself and everyone what you are capable of.
Best wishes for continued success.
Jussi Merilä
Vice President, Business Unit Machinery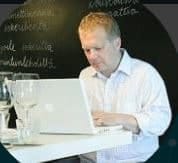 Chief Operating Officer of Muovijaloste Oy in Finland
Harri Helen
As  part of international business development program at Lahti University Of Applied Sciences Mr. Fareed Shakhatreh has done commissioned Business Development work for Muovijaloste including topic such as Brand analysis, Business development and business strategy.
Conclusion 
The findings and proposals Fareed were able to make are valid and relevant for Muovijaloste. In his final presentation on powerpoint, he made clear and easy to follow proposals with logical sequence and all relevant proposal are based on the findings he made on his analysis.
I am truly happy to say, that Fareed did a great job and over deliver what he promised or Muovijaloste expected. In addition, part of his brand analysis and development was used in the Lahti Venture Program and his team won the first place in the best business concept for 2018 – Competition.
I am please to recommend Mr. Fareed Shakhatreh to any such project. I have no doubt that Fareed Shakhatreh is going to have great future on his skill, passion and hard work.
Chief operating officer of Muovijaloste
Harri Helen.
Project Manager at Lahti Venture program Competition in Finland
Tero Rantala
Fareed has been part of the winning team of Lahti venture program 2018. I mentored Fareed during the journey of the competition and got to know Fareed´s style of leadership and motivation towards other team members. Fareed is hard working and overdelivers the result of his task. He has great presentation methods, he challenges people and delivers his message clearly without any hesitation. During competition Fareed's great ideas and analyzation impacted all judges and left unforgettable presentation. He is a team player and tries to engage everyone with task. He has sense of humor, he is a social and an extravert personality, and he has great marketing ideas and many ways to brand products with trendy and fashionable style. It was nice to get to know him closely and to be his mentor. I was quite proud of his work result that lead for winning of the competition of Lahti Venture program 2018.
Tero Rantala
Project Manager at Lappeenranta University of Technology

COO at A'Saffa Food Processing in Oman
Faisal Khan
I have dealt with Fareed several times in our factory Alsaffa for frozen food in Oman, Muscat. Fareed is great in customer service and he is an interesting person to deal with. He helped us several times  to find the best technical solution for our production facilities. He has strong engineering backgroud and this is clear by noticing small details and problem prediction. He traces all the root causes of problems in a smart way and creates a great solution. His ideas amused me all the time. Fareed is a social and funny personality and nice to hang a round with. He is available when I need him and offers his support without asking all the time. Fareed is trustworthy person, Fareed is positive and forward thinker.
Faisal Khan
COO at A'Saffa Food Processing
Previous Maintenance Manager at Herfy food company in Saudi Arabia
Nabil Ali
Fareed Shakhatreh is one of our best consultants regarding cooling, proofing, conveying and packing. We have been dealing with Fareed for more than 3 years. All the time Fareed has new great ideas regarding latest development and technology for industrial bakery continues line. Fareed has a great passion for what he is doing and he never gives up in big challenges. He is extremely patient and calm when customer changes his plan or his mind regarding projects. Fareed is warm personality and takes care very well of his customers. He is ready all the time to serve them. Fareed is able to understand customer's real problems and to provide with right solution. Fareed is customer oriented personality and he knows how to see problems in customer's point of view, not from a salesman's point of view. Fareed's stories and adventures in Europe were one of the best parts of his personality that we enjoyed the most. He is such a success story and motivation for us. I recommend Fareed strongly for any task related to industrial bakery and business consulting.
Maintenance Manager of Herfy Food Industries
Head of Bakeries at Kuwait Floor Mill in Kuwait
Yousef Alsharqawi
I have dealt with Fareed several time in our factory Kuwait flour mill for industrial bakery products in Kuwait . Fareed has offered for us spiral cooler with conveying system including packing solution, Fareed had amazing suggested technical designed solution for our new line on how to avoid stop the production while installing the new line, He has good PowerPoint presentation with clear plan and vision that everyone in our factory were able to follow and to understand. Fareed has wide imagination with good ideas, I would realy recommend Fareed strongly for any task require innovation and out of box thinking. Fareed has friendly personality that you can rely on and trust.
Head of production Bakeries department.
Chief Engineer at Kempi Oy in Finland
Tapio Hujala
I worked with Fareed Shakhatreh for 3 years as his mentor on how design spiral freezer, cooler, proofer, conveyor system and other related equipment to industrial bakery and frozen food equipment . Fareed is fast learner and like all the time to improve himself, Fareed notice all small details and like to be judged and notified if he do any mistakes, he is strong personality not sensitive and can accept feedback even if it against his way. Fareed flexibility led to great team work result. I liked in Fareed his tremendous passion for design and growth in that field, Fareed is strong in math and physics and enjoyed challenging him all the time. working with Fareed is fun and he add positive energy to work place. He is open personality and like to share information and knowledge among his team member.
Chief Engineer at Kempi Oy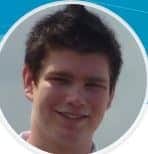 Service Manager Galvatek AB Oy in Finland
Toni Sievänen
Fareed is a great person and I enjoy seeing how he has managed to gain such good professional experience and career. We worked together with robotics and it was easy and fun to work with him. Fareed is constantly going forward and making good example for all of us.
Service Manager at Galvatek AB Oy
BUSINESS DEVELOPMENT
With our international team and experience on sales and management we can help you to open new doors for…
FACTORY LAYOUT DESIGN
I do factory layout design using 3D program Solidworks for industrial bakery and frozen food industry….

ARABIC WEB TRANSLATION
We help you to upgrade your current web page to Arabic by creating suitable trendy …

MARKETING STRATEGY
Middle East culture and local habits is different than Europe, emails and cold phone calls are not the best method to…

BRANDING
We help you to re-brand your product to fit into a new culture with a new segment, we try …
SOCIAL MEDIA
We build Arabic language social media marketing content and manage your social…
BUILDING DIGITAL SALES FUNNEL
Designing digital sales funnels with online bocking or payment …
CREATING NEWS LETTERS, BLOGS AND AUTOMATION
Creating monthly newsletter and blogs….

SEO SEARCH ENGINE OPTIMIZATION
Helping in making website rank in google search …
Why Fareed?
what is his Strength?
Fareed's strength is motivation to other people and showing them the path of success, openness, sharing information and telling other people what to do quickly, easily and directly. Fareed can help you when you lack of certainty toward critical matter that require quick decision. Fareed can help with brain storming and opening your eyes for hidden opportunities, Fareed have connection and resources that he is more than happy to share it with you. Fareed already help many people in validating there idea and to move it to implementation phase. Fareed can help in risk management and build strategic smart decision. We are living in time when there is too much information around us and it becomes too complicated to know what to select and what to avoid doing. Fareed by his experience can show you the path of success and save you from risky decisions. Fareed can free your mind from open question and give you answers that give you peace of mind. Customers come to Fareed because of lack of certainty and they stay because of his community.
Would you like to start a case study with us?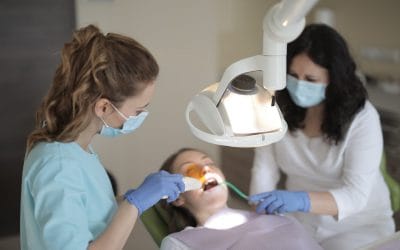 n this interview, BluEagle owner is going to present how to improve dentist website,  why many dentist websites making them lose money in other way customer....