Our consulting and Marketing company focus mainly on Scandinavian industrial food companies that need help in doing business in Middle East, our main countries Saudi Arabia, UAE, Kuwait, Qatar, Oman, Egypt and Jordan.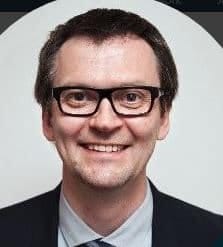 CEO of Camfil Oy
Jussi Merilä
Sales record and achievments while I was the Vice presedent of Leipurin
I am Jussi Merilä the Vice president of Leipurin, Vulganus factory for manufacturing Machinery for food and bakery industry, I am writing this letter on behalf of Fareed Shakhatreh who worked in Vulganus as Machinery designer and Engineer Sales manager for around 6 years.
Congratulations on reaching your sales performance goal 2018 by selling machinery to Middle East value of 3,240,000 Euro (Three million, two hundred and forty thousand Euro). I know what was involved in getting it accomplished in record breaking time and in not only meeting your goal but surpassing it!
Congratulations on reaching your sales performance goal 2016 by creating big agent network to cover Middle East and Africa. Leipurin now has big market open for their products. Leipurin agent network has offices in 17 countries in Middle East and Africa which they promote and market our products beside contacting the right customer segments and creating market study.
I'm so proud of you for setting your sights high, and making every effort to achieve that goal. You truly are leading by example to ensure your team's continuing reputation for excellence. You worked hard and proved to yourself and everyone what you are capable of.
Best wishes for continued success.
Jussi Merilä
Vice President, Business Unit Machinery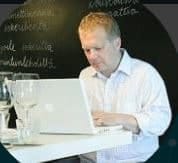 Chief Operating Officer of Muovijaloste Oy
Harri Helen
As  part of international business development program at Lahti University Of Applied Sciences Mr. Fareed Shakhatreh has done commissioned Business Development work for Muovijaloste including topic such as Brand analysis, Business development and business strategy.
Conclusion 
The findings and proposals Fareed were able to make are valid and relevant for Muovijaloste. In his final presentation on powerpoint, he made clear and easy to follow proposals with logical sequence and all relevant proposal are based on the findings he made on his analysis.
I am truly happy to say, that Fareed did a great job and over deliver what he promised or Muovijaloste expected. In addition, part of his brand analysis and development was used in the Lahti Venture Program and his team won the first place in the best business concept for 2018 – Competition.
I am please to recommend Mr. Fareed Shakhatreh to any such project. I have no doubt that Fareed Shakhatreh is going to have great future on his skill, passion and hard work.
Chief operating officer of Muovijaloste
Harri Helen.
Project Manager at Lahti Venture program Competition in Finland
Tero Rantala
Fareed has been part of the winning team of Lahti venture program 2018. I mentored Fareed during the journey of the competition and got to know Fareed´s style of leadership and motivation towards other team members. Fareed is hard working and overdelivers the result of his task. He has great presentation methods, he challenges people and delivers his message clearly without any hesitation. During competition Fareed's great ideas and analyzation impacted all judges and left unforgettable presentation. He is a team player and tries to engage everyone with task. He has sense of humor, he is a social and an extravert personality, and he has great marketing ideas and many ways to brand products with trendy and fashionable style. It was nice to get to know him closely and to be his mentor. I was quite proud of his work result that lead for winning of the competition of Lahti Venture program 2018.
Tero Rantala
Project Manager at Lappeenranta University of Technology

COO at A'Saffa Food Processing in Oman
Faisal Khan
I have dealt with Fareed several times in our factory Alsaffa for frozen food in Oman, Muscat. Fareed is great in customer service and he is an interesting person to deal with. He helped us several times  to find the best technical solution for our production facilities. He has strong engineering backgroud and this is clear by noticing small details and problem prediction. He traces all the root causes of problems in a smart way and creates a great solution. His ideas amused me all the time. Fareed is a social and funny personality and nice to hang a round with. He is available when I need him and offers his support without asking all the time. Fareed is trustworthy person, Fareed is positive and forward thinker.
Faisal Khan
COO at A'Saffa Food Processing
Previous Service Manager at Herfy food company in Saudi Arabia
Nabil Ali
Fareed Shakhatreh is one of our best consultants regarding cooling, proofing, conveying and packing. We have been dealing with Fareed for more than 3 years. All the time Fareed has new great ideas regarding latest development and technology for industrial bakery continues line. Fareed has a great passion for what he is doing and he never gives up in big challenges. He is extremely patient and calm when customer changes his plan or his mind regarding projects. Fareed is warm personality and takes care very well of his customers. He is ready all the time to serve them. Fareed is able to understand customer's real problems and to provide with right solution. Fareed is customer oriented personality and he knows how to see problems in customer's point of view, not from a salesman's point of view. Fareed's stories and adventures in Europe were one of the best parts of his personality that we enjoyed the most. He is such a success story and motivation for us. I recommend Fareed strongly for any task related to industrial bakery and business consulting.
Maintenance Manager of Herfy Food Industries
Head of Bakeries at Kuwait Floor Mill in Kuwait
Yousef Alsharqawi
I have dealt with Fareed several time in our factory Kuwait flour mill for industrial bakery products in Kuwait . Fareed has offered for us spiral cooler with conveying system including packing solution, Fareed had amazing suggested technical designed solution for our new line on how to avoid stop the production while installing the new line, He has good PowerPoint presentation with clear plan and vision that everyone in our factory were able to follow and to understand. Fareed has wide imagination with good ideas, I would realy recommend Fareed strongly for any task require innovation and out of box thinking. Fareed has friendly personality that you can rely on and trust.
Head of production Bakeries department.
Chief Engineer at Kempi Oy in Finland
Tapio Hujala
I worked with Fareed Shakhatreh for 3 years as his mentor on how design spiral freezer, cooler, proofer, conveyor system and other related equipment to industrial bakery and frozen food equipment . Fareed is fast learner and like all the time to improve himself, Fareed notice all small details and like to be judged and notified if he do any mistakes, he is strong personality not sensitive and can accept feedback even if it against his way. Fareed flexibility led to great team work result. I liked in Fareed his tremendous passion for design and growth in that field, Fareed is strong in math and physics and enjoyed challenging him all the time. working with Fareed is fun and he add positive energy to work place. He is open personality and like to share information and knowledge among his team member.
Chief Engineer at Kempi Oy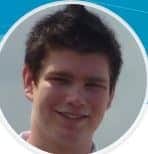 Service Manager Galvatek AB Oy in Finland
Toni Sievänen
Fareed is a great person and I enjoy seeing how he has managed to gain such good professional experience and career. We worked together with robotics and it was easy and fun to work with him. Fareed is constantly going forward and making good example for all of us.
Service Manager at Galvatek AB Oy
Would you like to start a case study with us?