Tervetuloa
BluEagle

tiimi
Konsultointi- ja markkinointiyrityksemme keskittyy pääasiassa skandinaavisiin teollisuusruokayrityksiin, jotka tarvitsevat apua liiketoiminnassa Lähi-idässä, tärkeimmissä maissa Saudi-Arabiassa, Arabiemiirikunnissa, Kuwaitissa, Qatarissa, Omanissa, Egyptissä ja Jordaniassa.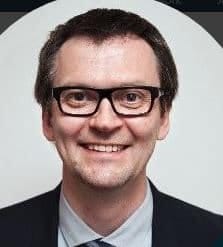 CEO of Camfil Oy in Finland
Jussi Merilä
Sales record and achievments while I was the Vice presedent of Leipurin
I am Jussi Merilä the Vice president of Leipurin, Vulganus factory for manufacturing Machinery for food and bakery industry, I am writing this letter on behalf of Fareed Shakhatreh who worked in Vulganus as Machinery designer and Engineer Sales manager for around 6 years.
Congratulations on reaching your sales performance goal 2018 by selling machinery to Middle East value of 3,240,000 Euro (Three million, two hundred and forty thousand Euro). I know what was involved in getting it accomplished in record breaking time and in not only meeting your goal but surpassing it!
Congratulations on reaching your sales performance goal 2016 by creating big agent network to cover Middle East and Africa. Leipurin now has big market open for their products. Leipurin agent network has offices in 17 countries in Middle East and Africa which they promote and market our products beside contacting the right customer segments and creating market study.
I'm so proud of you for setting your sights high, and making every effort to achieve that goal. You truly are leading by example to ensure your team's continuing reputation for excellence. You worked hard and proved to yourself and everyone what you are capable of.
Best wishes for continued success.
Jussi Merilä
Vice President, Business Unit Machinery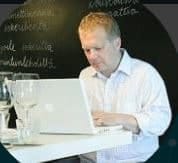 Chief Operating Officer of Muovijaloste Oy in Finland
Harri Helen
As part of international business development program at Lahti University Of Applied Sciences Mr. Fareed Shakhatreh has done commissioned Business Development work for Muovijaloste including topic such as Brand analysis, Business development and business strategy.
Conclusion
The findings and proposals Fareed were able to make are valid and relevant for Muovijaloste. In his final presentation on powerpoint, he made clear and easy to follow proposals with logical sequence and all relevant proposal are based on the findings he made on his analysis.
I am truly happy to say, that Fareed did a great job and over deliver what he promised or Muovijaloste expected. In addition, part of his brand analysis and development was used in the Lahti Venture Program and his team won the first place in the best business concept for 2018 – Competition.
I am please to recommend Mr. Fareed Shakhatreh to any such project. I have no doubt that Fareed Shakhatreh is going to have great future on his skill, passion and hard work.
Chief operating officer of Muovijaloste
Harri Helen.

Lahti Venture Program Suomessa
Tero Rantala
Fareed on ollut osa Lahti Venture program 2018 voittajajoukkuetta. Ohjasin Fareedia kilpailun aikana ja opin tuntemaan Fareedin johtajuustavan ja motivaation muita joukkueen jäseniä kohtaan. Fareed on kova tekemään työtä ja hän ylittää tehtävänsä tulokset. Hänellä on hyvät esitysmenetelmät, hän haastaa ihmisiä ja hän välittää viestinsä selvästi ilman epäröintiä. Kilpailun aikana Fareedin hienot ideat ja analysointi vaikuttivat kaikkiin tuomareihin ja jättivät unohtumattoman esityksen. Hän on joukkuepelaaja ja yrittää saada kaikki sitoutumaan tehtävään. Hänellä on huumorintajua, hän on sosiaalinen ja ulospäinsuuntautunut henkilö, ja hänellä on hienoja markkinointi-ideoita ja monia tapoja brändätä tuotteita trendikkäällä ja muodikkaalla tavalla. Oli mukava tutustua häneen lähemmin ja olla hänen mentorinsa. Olin aika ylpeä hänen työnsä tuloksesta, joka johti Lahti Venture program 2018 –kilpailun voittoon.
Tero Rantala
Projektipäällikkö Lappeenrannan teknillisessä yliopistossa

A'Saffa ruoanvalmistus Omanissa
Faisal Khan
Olen ollut Fareedin kanssa tekemisissä useita kertoja tehtaallamme Alsaffa, joka valmistaa pakasteruokia Omanissa Muscatissa. Fareed on hieno asiakaspalvelija ja mielenkiintoinen ihminen. Hän auttoi meitä useita kertoja löytämään parhaan teknisen ratkaisun tuotteillemme. Hänellä on vahva tekninen tausta ja tämä tulee esille, kun hän huomaa pienet yksityiskohdat ja ennustaa ongelmat. Hän löytää ongelmien perimmäiset syyt hienolla tavalla ja luo loistavan ratkaisun. Hänen ideansa hauskuuttivat minua koko ajan. Fareed on sosiaalinen ja hauska persoona, ja hänen kanssaan on mukava olla. Hän on saatavilla aina, kun tarvitsen häntä ja koko ajan hän tarjoaa tukeaan kysymättä. Fareed on luotettava ihminen. Fareed on positiivinen ja ajattelee asioita pitkälle.
Faisal Khan
COO A'Saffan ruoanvalmistuksessa
Head of Bakeries at Kuwait Floor Mill in Kuwait
Yousef Alsharqawi
I have dealt with Fareed several time in our factory Kuwait flour mill for industrial bakery products in Kuwait . Fareed has offered for us spiral cooler with conveying system including packing solution, Fareed had amazing suggested technical designed solution for our new line on how to avoid stop the production while installing the new line, He has good PowerPoint presentation with clear plan and vision that everyone in our factory were able to follow and to understand. Fareed has wide imagination with good ideas, I would realy recommend Fareed strongly for any task require innovation and out of box thinking. Fareed has friendly personality that you can rely on and trust.
Head of production Bakeries department.
Chief Engineer at Kempi Oy in Finland
Tapio Hujala
I worked with Fareed Shakhatreh for 3 years as his mentor on how design spiral freezer, cooler, proofer, conveyor system and other related equipment to industrial bakery and frozen food equipment . Fareed is fast learner and like all the time to improve himself, Fareed notice all small details and like to be judged and notified if he do any mistakes, he is strong personality not sensitive and can accept feedback even if it against his way. Fareed flexibility led to great team work result. I liked in Fareed his tremendous passion for design and growth in that field, Fareed is strong in math and physics and enjoyed challenging him all the time. working with Fareed is fun and he add positive energy to work place. He is open personality and like to share information and knowledge among his team member.
Chief Engineer at Kempi Oy
Herfy Food Industries Saudi Arabiassa
Nabil Ali
Fareed Shakhatreh on yksi parhaista konsulteistamme koskien jäähdytystä, nostatusta, kuljettamista ja pakkaamista. Olemme olleet Fareedin kanssa tekemisissä yli kolme vuotta. Fareedilla on koko ajan uusia hienoja ideoita koskien viimeisintä teollisuusleipomojen linjojen kehitystä ja teknologiaa. Fareedilla on intohimo työtään kohtaan ja hän ei ikinä anna periksi isojen haasteiden edessä. Hän on hyvin kärsivällinen ja rauhallinen, kun asiakas muuttaa suunnitelmansa ja mielensä projekteja koskien. Fareed on lämmin persoona ja hän pitää hyvää huolta asiakkaistaan ja on aina valmis palvelemaan heitä. Fareed kykenee ymmärtämään asiakkaan todelliset ongelmat ja tarjoamaan oikean ratkaisun. Fareed on asiakassuuntautunut henkilö ja hän osaa nähdä ongelmat asiakkaan näkökulmasta eikä vain myyjän näkökulmasta. Fareedin tarinat ja seikkailut Euroopassa olivat yksi hienoimmista asioista hänessä, josta nautimme eniten. Hän on menestystarina ja esikuva meille. Suosittelen Fareedia vahvasti mihin tahansa teollisuusleipomon ja liiketalouden konsultoinnin tehtävään.
Nabil Ali
Maintenance Manager of Food Industries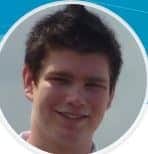 Service Manager Galvatek AB Oy in Finland
Toni Sievänen
Fareed is a great person and I enjoy seeing how he has managed to gain such good professional experience and career. We worked together with robotics and it was easy and fun to work with him. Fareed is constantly going forward and making good example for all of us.
Service Manager at Galvatek AB Oy
Haluaisitko aloittaa yhteistyön kanssamme?